Exclusive EAFK Classroom Curriculum
Character Education has been the main academic focus of EAFK since 2006. We are now adding SEL (social/emotional learning) to our instruction material in order to help students acquire life skills needed to adapt to our changing world.
Character Education primarily focuses on developing morally responsible individuals. SEL, however, goes further by teaching students the importance of qualities such as being self-aware, developing relationships and making appropriate, responsible, and practical decisions. SEL also provides opportunities for individuals to understand why they have the perspective they do and helps form their values and beliefs.
SEL Core Skills Being Employed
1. Self Awareness - Recognition of one's emotions, goals and values
2. Self Management - Regulation of one's emotions and behaviors
3. Social Awareness - Understanding and compassion for others' cultures
4. Relationship Skills - Establish and maintain healthy relationships
5. Responsible Decision-Making - Making positive choices involving one's behavior
Click here to see the life skills and character traits we teach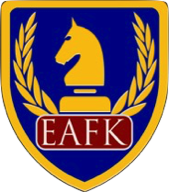 Optional EAFK Learning Resources